You Bought a Business! Six Steps To A Smooth Transition
What years of facilitating M&A transactions has taught me, is that the first few months after a business purchase are the most critical in terms of predicting the company's ability to thrive under new ownership. Buyers feel an immense joy and trepedation immediately following an acquisition. They've spent the better part of the past year, sometimes years, researching businesses, interviewing sellers, doing their due diligence, putting in hard-earned savings, securing a bank loan, and when they finally successfully close on a deal, they want to roll up their sleeves and dive in. What buyers choose to do in the following hours, days, weeks and months, will test their leadership ability and determine the fate of the business.
There are several ways new business owners can accidentally steer off course, causing hard feelings, making it more difficult for customers and vendors, and inadvertently hurting the business. Below are six steps to a smooth transition that if done right, can propel the business forward on a path to success.
1. You Want To Change Things, Make It Your Own…But Not So Fast!
The first few months after acquiring a new business will be overwhelming in the best of circumstances. Even if you have experience in the industry and you think you know the business, as the new owner, you are actually the newbie. It's important to take your time, ask questions, absorb as much as you can about how the business was run before you. Learn from the previous owner and the employees. How can you establish credibility, make policy decisions, and forecast growth without knowing what has worked previously, and what opportunities there are for improvement? By doing nothing, you will learn what works well and what can be improved upon. Remember; you don't know what you don't know.
2. Build Relationships and Establish Trust
It is normal for a business to experience a slight downturn immediately after an acquisition. But the more changes you make, the more you risk stability. The best way for a new owner to spend their time post-close is to build relationships with employees, customers and vendors. This will also help you establish trust. Employees will be nervous. Customers may see this as a good time to make changes. Vendors may want to increase rates, tighten payment terms, and decrease credit lines. By asking questions, being open to advice, listening, and learning, you will also establish trust, which will help you in the long run. Let employees, customers and vendors get used to YOU before you start making changes they must get used to.
Employees – as with any new managerial position, schedule one-on-ones with your employees and get to know them, what's important to them, what their roles are, what concerns they have. Ask them for feedback. What would they do to make the business run more smoothly, and what suggestions do they have to help them be more productive? How can you motivate them to work as hard as you do? Letting employees go too quickly may cause a brain drain on the business you cannot recover from.
Customers – go on calls with customers to find out more about their needs (the easiest sales come from adding products/services to clients who are already happy with your business). Ask them for feedback about what they are happy with and what they'd like to see improved.
Vendors – meet with vendors and develop relationships. This can go a long way should you need better terms or forgiveness on a late payment in the future. One of the smartest business owners I met used relationships with vendors to get intel on the overall competitive marketplace (without naming names, what the competition was doing), that helped him make better decisions on what products to buy, how much to stock, and provided a better understanding of price fluctuation, giving him a competitive advantage. Vendors can be an invaluable resource if you take the time to establish relationships with them.
As Richard Parker, President of The Business Buyer Resource Center said, "Get in, get comfortable, get smart and THEN get going."
3. The Seller is The Key To Success
Buying a business rather than starting one, comes with an added benefit – the opportunity to learn from the seller. The seller of a business typically has a wealth of experience and knowledge about the business that you will want to have.
Transition – smart buyers will negotiate a transition time with the seller. How much time the buyer needs depends on their level of industry knowledge, and how involved the seller was with the day-to-day operations of the business. The more involved the seller was, the longer you will want them to stay on for a smooth transition. Sellers will typically stay on for a few weeks to a month for no extra cost, but after that sellers will most likely expect compensation. NOTE that if you use an SBA loan to purchase the business, sellers are not allowed to stay on as an officer, director, stockholder or key employee after close. You will want to work with your lender and attorney for a viable solution, such as a consulting arrangement.
Empathize – while helpful, understand that sellers may have seller's remorse, they may still be emotionally attached to the business, and employees may have a difficult time transitioning to a new owner. If you can put yourself in their place and be patient, having the seller help with the transition can be instrumental in your success, even if it means putting your own desires on the back burner for awhile.
Learn – invaluable knowledge from a seller include skills, processes and mistakes. They have likely grown this business and were instrumental in bringing it to where it is today, and have an intimate understanding of how to operate it effectively. By asking questions, you can gain insight into their system for everything from marketing and customer service to inventory management and supplier relationships. You may not agree with everything the seller was doing, but remember that it was working for the seller, so if you make changes, make them slowly and methodically. Be prepared to back track if a new inititiave falls flat. Take the opportunity to learn from the seller's mistakes. What challenges or errors have they made along the way, and what would they have done differently, looking back? Avoid similar pitfalls by understanding where they went wrong.
Be Diplomatic – ask lots of questions, take lots of notes and remain friendly because you may need the seller long after he is gone. Preparing a list of what you would like to learn from the seller ahead of time will help you stay organized. Try to learn everything from building maintenance to business operations, to handling employees. Ask for the seller to help hand you off to customers and vendors. An introduction from the seller can go a long way toward establishing credibility and trust. Ask them what they would do if they were you, to review your business plan and give feedback. For the first month or so, take a seat in a nearby empty office or cube and let them maintain their space while you observe.
Finally, the seller can provide invaluable advice and mentorship. They've likely been in the same position as you, and they understand the unique challenges that come with running a business. The key is to earn their trust and respect, so they are willing to share with you and help you succeed.
4. Schedule a Spruce-up Day
Hire a cleaning company to come in and wash the windows, floors, walls and carpet. Replace lightbulbs and worn-out signs. If you can, put a fresh coat of paint in the lobby, bathrooms and breakroom. Encourage employees to clean and organize their work areas by holding a cleaning contest. Help make the business sparkle and lift employees spirits.
5. Revise Your Business Plan and Share Your Vision
Based on your meetings with employees, customers, vendors, competitors and potential customers, you can begin to revise your business plan to reflect your new-found knowledge. Include employees and get their buy-in on your vision for the company going forward. This will help motivate them and get everyone on the same page. Based on the employee reports and what you've learned about how the business operates, create a detailed roadmap with goals for all areas of the business such as HR, Marketing, Operations, Sales, Accounting, etc. The roadmap should have benchmarks (in 30/60/90 day increments) that are attainable. Slowly you will be able to teak the reigns to make the business your own.
6. Keep in mind – Rome Was Not Built In A day
Now that you have a better understanding of the business and how it has operated, you are beginning to know the employees, their strengths and weaknesses, you have met the customers and vendors, and have a plan and roadmap, you can pivot your focus to executing your plan. Continue to plan your work and work your plan, measuring along the way, what is working and what is not. Continue to engage the employees, customers and vendors to help you be successful.
In Summary
Buyers that take their time in getting to know the business they purchased, how it has operated, and respect and listen to the seller's advice and employees' feedback, have the highest rate of success with their acquisition.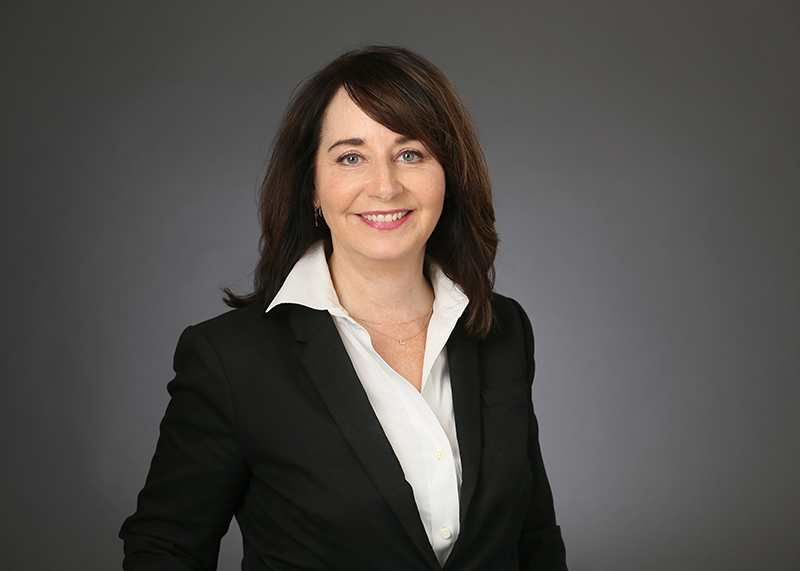 This article was written by Lauren Altschuler, CBI, CEPA. Lauren is a Certified Business Intermediary (CBI) and a Certified Exit Planning Advisor (CEPA) with over 30 years of business and M&A experience. Lauren helps business owners achieve their business exit goals through a successful merger or acquisition. She is a business advisor at Transitions In Business, a Twin Cities based M&A firm that specializes in selling business to business and healthcare, transportation, manufacturing, distribution and construction/trade services companies. If you have questions about this article and would like to connect with Lauren click on the link below.