Please join us for this free, informational seminar in-person or virtual
How to Buy or Sell a Company

Tuesday, December 7, 2021 from 8:00 am to 9:00 am
6550 York Ave S, Edina, MN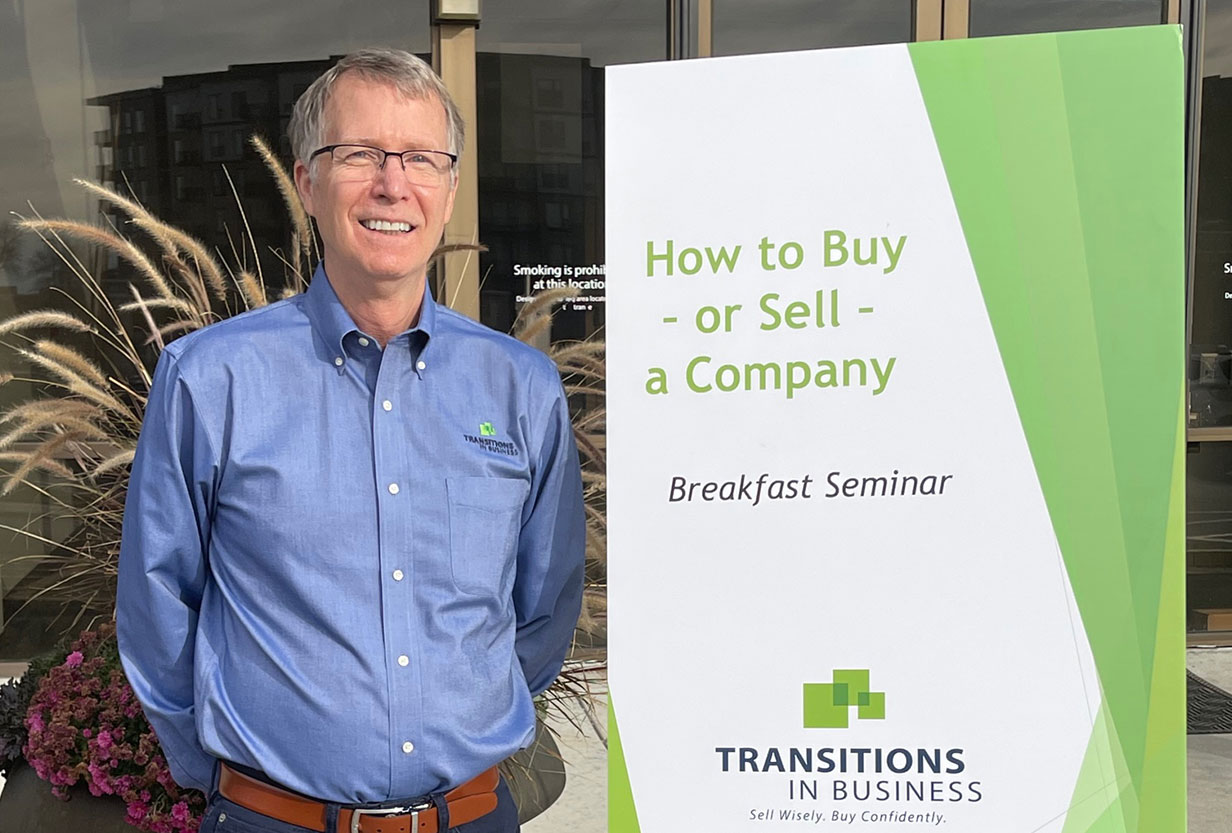 What you will learn
Join merger and acquisition expert Sam Thompson as he presents critical factors you need to know prior to buying or selling a business.
How to properly evaluate a company you want to purchase
How to prepare to sell your company
What you can do to pay a reasonable price for another company or get top dollar for your own company
How COVID has affected the buying and selling process
Meet the expert
Presenter Sam Thompson has been successfully guiding business owners through the sale or merger of their businesses for the past nine years. Sam is a Certified Business Intermediary (CBI) as well as a Merger & Acquisition Master Intermediary (M&AMI). Prior to becoming an intermediary, Sam was a successful CEO and business owner for 29 years before selling his $16 million business.
Hear what past seminar attendees have to say
"I have been exploring a number of options for our business and this seminar brought important focus and clarity to many of the subjects to be considered. In a short time the seminar has proved to be very valuable. Thank you!" – Will, Business Owner

"There was a lot of useful information presented at this seminar. I didn't realize how much I could be doing, and need to do, to get my business ready to sell." – Chris, Business Owner
This seminar will provide valuable information for business owners, strategic and owner operator buyers, bankers, attorneys, CPA's and business coaches.  You can't afford to miss it!
We will respect the confidentiality of all attendees.
Thank you to our partner and exclusive seminar sponsor